Hey Guys!
Over this past weekend I cohosted one of my friend's Bridal Showers. Make sure to check out the pictures above if you wanted to get some ideas.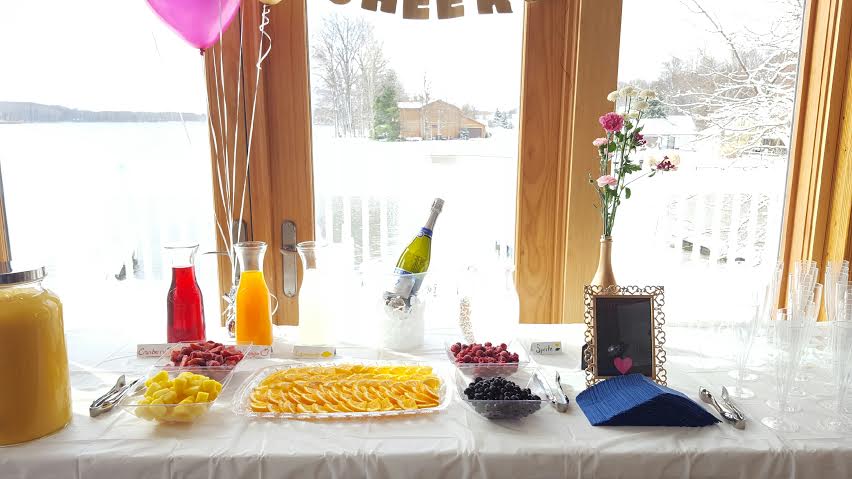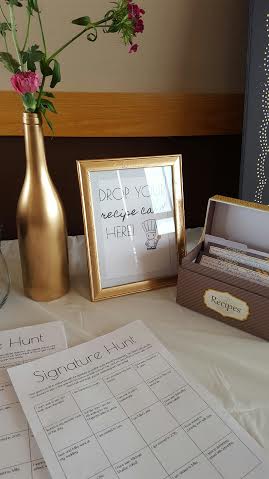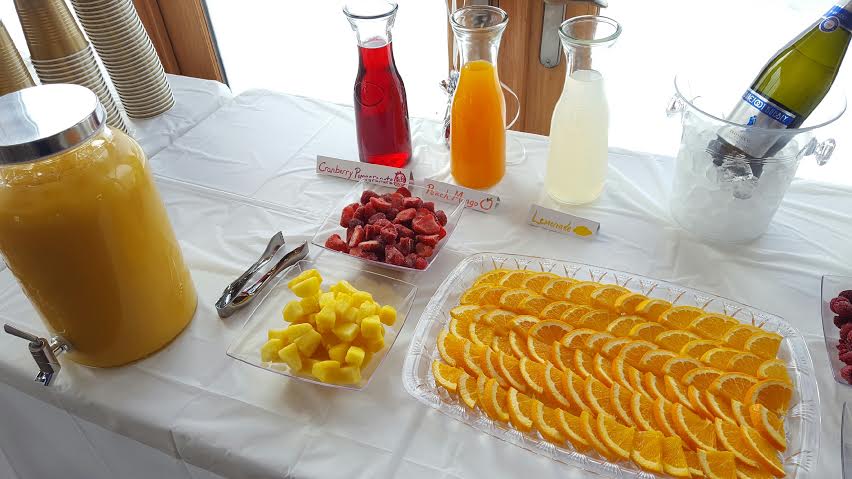 Her theme was based around Kate Spade with colors of gold, hot pink, navy, orange and white. The location was a beautiful hall right on the water. 2 of the walls were floor to ceiling glass windows so the view and lighting was amazing. Even though we had a huge snowstorm the night before it was still beautiful!
I was in charge of games: I choose Bridal Bingo, Find the Groom, and Wedding Advice for the couple. I bought some pink bridal bingo boards off of the internet and 2 bulk bags of pens. Get the Bingo Boards: HERE. Before the bride opened her gifts each guest wrote down what they thought she would open. When she opened that item they crossed it off. The first person to yell Bingo wins! I made a spa gift basket for the winner using items from my local Dollar Tree!
Once everyone sat down to eat I had everyone look under their chairs to "Find the Groom." I printed off about 5 pictures of different animals and celebrities and 1 picture of the Groom. Who ever had him won another gift basket.
The final thing I was in charge of was just an activity not a game. I bought a little photo album, plain notecards, markers and stickers and had guests write marriage advice on them. I bought a gold frame and found a free printable online that you can find here: PRINTABLE.
For decorations we set up tables with white table clothes. We got gold and hot pink balloons to spread out and mark each food and games station. One of the bridesmaids spray painted empty wine bottles gold for each table and filled them with flowers. The Mother of the Bride bought little white square plates and painted gold dots on each one to turn them into jewelry dishes. They were so cute! She even painted gold dots onto our drinking glasses and made wine charms for us. Each dish also had some chocolates and a Thank you note.
We then set up a Mimosa bar that everyone loved. We had champagne and sprite and 4 different juices. We got cute glass containers for the juices to make it look fancy. We then set out frozen blueberries, pinapples, oranges etc. to use as ice cubes. It was delicious! We also had a water jug infused with fruit and decorated with flowers.
For food we had a yogurt bar, and other brunch type foods, as well as a dessert table. Everyone said everything tasted amazing and was such a great idea!
The bride got many wonderful gifts and we all had a blast! I am so glad it went well! Stay tuned for Bachelorette Party adventures :P
Question of the day: What is your favorite Bridal Shower theme you have ever seen? XOX Chan